Reflections – Lake Cooby is the perfect location for a romantic getaway, couples retreat or group excursion. We offer stays from one night to 7 nights and all our accommodation options provide a scenic view over Lake Cooby and the surrounding countryside.
Luxury Camping (Glamping)
Enjoy a cosy stay with your loved one in our Luxury camping "Glamping" facilities. Experience the great outdoors but don't worry about setting up your tent. We do everything for you!  Experience luxury with your king sized bed, electric blankets, and wake up to the birds and native bush sounds.
If you want to stay family and friends, secure your retreat at the Cooby Lakehouse. As a four bedroom brick constructed house, the Cooby Lakehouse includes a couples retreat bedroom with ensuite. The best views of the property are from the balcony of the Cooby Lakehouse.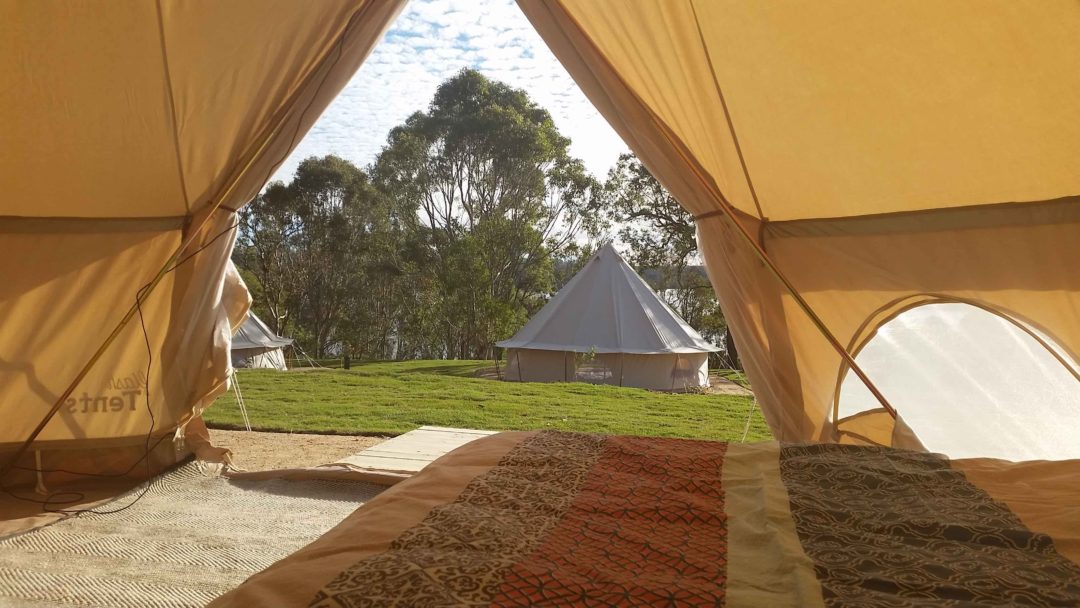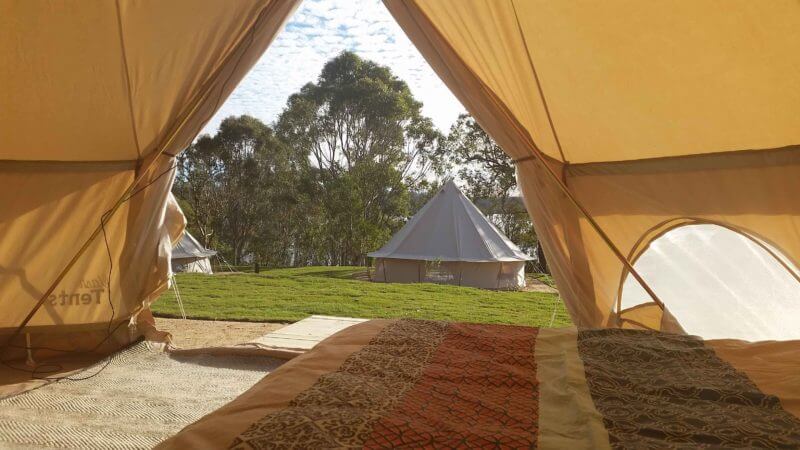 Nights of Luxury under the Stars
Luxury tents with views over Lake Cooby and the surrounding countryside. Tents feature king size beds, luxury linen, tea and coffee making facilities, electric blankets, table and chairs, barbeques with condiments provided, candles, outdoor fire pits, and more.
Luxury tents are available for couples, and can be booked for large groups including weddings, parties and corporate events.
Bookings can be made from 1 night to 7 nights.


Water views at Cooby Lakehouse
Enjoy two nights or more in the Cooby Lakehouse. Nestled amongst native trees and natural bushland high on the ridge of Loveday Hill, the Lakehouse balcony offers the best views at Reflections and Lake Cooby! Featuring 4 bedrooms, king sized beds, bathroom with shower and bath, full kitchen facilities, lounge room, TV, dining room.
The Cooby Lakehouse is ideal for bridal and wedding preparations, girls nights away, large families, and guests who prefer the luxury of a warm home rather than luxury camping.
Bookings can be made from 2 nights to 7 nights.